OUR TEAM
Our skin health specialists
At Kelowna Skin Cancer Clinic, we offer exceptional patient care in the most cordial and highly professional manner. We constantly aim to provide you with unmatched service to fulfill all your skin care needs while surpassing your expectations.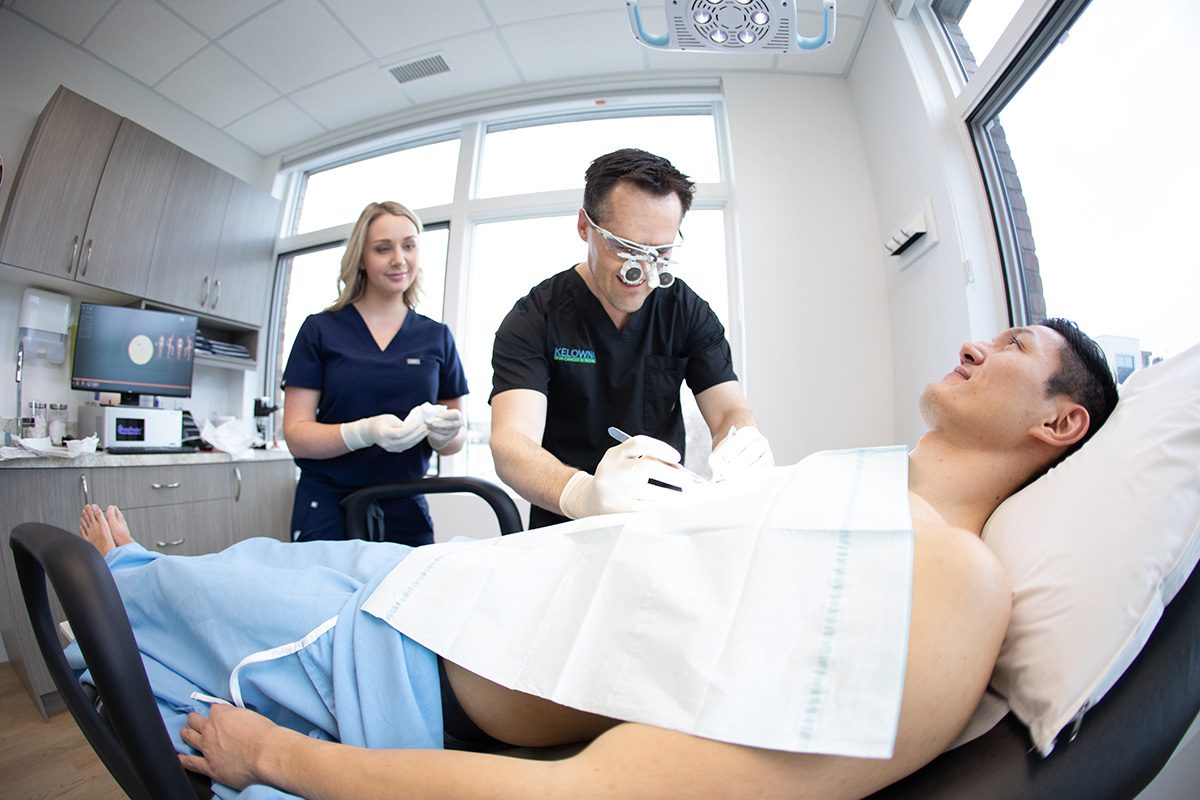 Dr. Ben Wiese
Primary Care Skin Cancer Physician
Based in Kelowna, Dr. Ben Wiese is a dedicated primary care skin cancer physician.
Dr. Wiese studied in South Africa at the University of Pretoria, where he received his Bachelor of Medicine and Surgery.
In 2010, Dr. Wiese and his wife, Dr. Lize Wiese, decided to move from South Africa and open up a family practice in Kelowna. In 2014, he began taking dermoscopy and primary care skin cancer courses at the Universities of Cardiff and Queensland. Upon completing his studies, he decided to open up his services due to the high demand. He began treating and managing high-risk patients with skin cancer. In 2021, Dr. Ben achieved his Master's degree in skin cancer from the University of Queensland in Australia.

As a physician with a particular interest in skin cancer, Dr. Wiese is a firm believer that "prevention is better than cure." Having worked as a family physician for over a decade, Dr. Wiese's approach is more proactive than reactive. Rather than look at a sporadic skin lesion, he takes the time to look over the body's fastest-growing organ – the skin. His aim is to be a true professional in the field of skin cancer and dermoscopy. Ultimately, Dr. Wiese hopes to contribute to skin cancer awareness through research, teaching, and being a strong advocate for prevention.
Aside from their careers, both Dr. Wiese and his wife love hiking, biking, jogging, and snow skiing. Together, they enjoy travelling and simply spending time with good friends. Their twin boys and 2 cats provide abundant joy, love and laughter.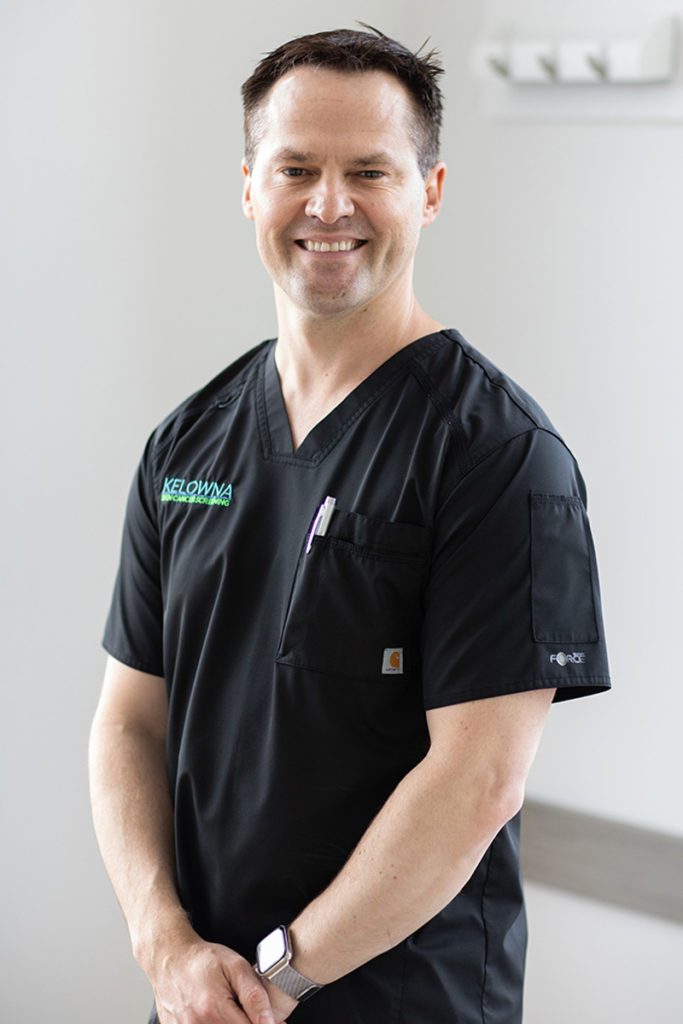 Dr. Lize Wiese
Skin Cancer Physician
Dr. Lize Wiese is a passionate advocate for prevention and early detection when it comes to skin cancer. She began to realize her passion for treating and preventing skin cancer while working as a family physician. She realized that there was a big need in Kelowna for access to skin cancer screening. This led her to co-found the Kelowna Skin Cancer Clinic in 2018.
Dr. Lize enjoys helping people by means of investigation, diagnosis and the performance of minor surgeries.
She is also quite talented when it comes to the education side of her job. She knows how anxiety-inducing it can be to find something on your body that you don't understand. She strives to help alleviate her patients' fears.
Many people aren't very knowledgeable when it comes to protecting their skin from damage and cancer. They're often led to believe myths about tanning and sun protection. Dr. Lize takes pride in being a qualified yet approachable resource for her patients.
Dr. Lize believes that education and prevention are critical elements in reducing skin cancer. At Kelowna Skin Cancer Clinic, they believe that "prevention is the best cure." Currently, skin exams aren't as popular as other cancer examinations. Her goal is to keep her patients and the general public informed about the risks of skin cancer, as well as how to prevent it from developing. She hopes that skin cancer education and screening continue to become a priority.
Today Dr. Lize Wiese lives and works in Kelowna, British Columbia, Canada with her husband, Dr. Ben Wiese, and their two children.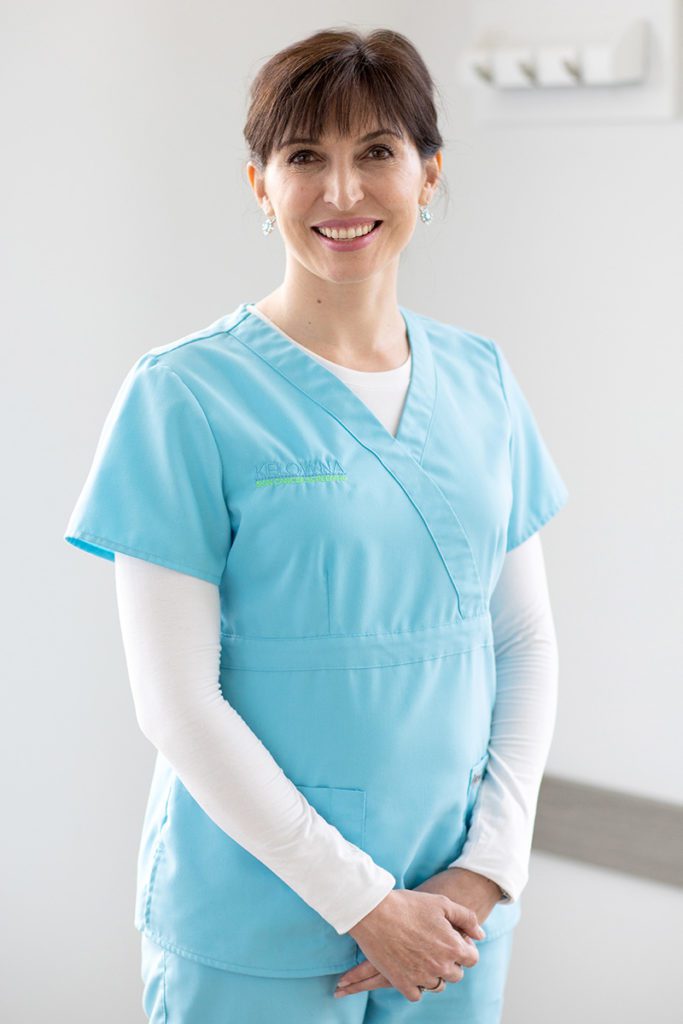 Dr. De Villiers
Primary Care Skin Cancer Physician
Dr. De Villiers completed a Master's degree in Medical Science in 1997. He worked as a Clinical Research Associate in the pharmaceutical industry where he was involved in drug research. He completed his medical degree and relocated to Canada in 2004 and worked in Family Medicine for more than 10 years.
He completed a Diploma in Dermatology through Cardiff University and did additional training in skin cancer. He has been using dermoscopy for skin cancer screening since 2013, and joined the Kelowna Skin Cancer Clinic in 2021
He also completed training in chronic pain management through the University of Alberta, and is an Advanced Diplomate of the Canadian Academy of Pain Management. He also works at the Bill Nelems Pain and Research Centre.
He is married and has 3 boys. He enjoys exploring the backcountry in British Columbia and combines that with his passion for landscape photography.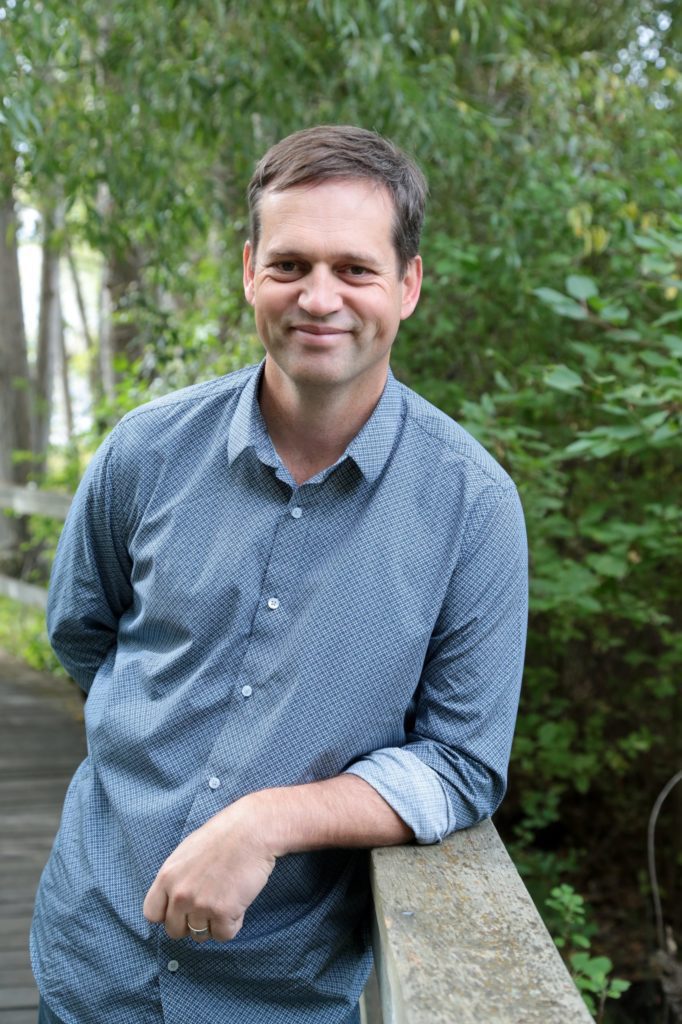 Dr. Sheena Sikora
Plastic and Reconstructive Surgeon
Dr.Sikora's passion for skin cancer reconstruction involves both curing the disease as well as providing the most aesthetic reconstruction with the least amount of visible scarring. Any time an incision goes through all the layers of the skin there will be a permanent scar, but this can be minimized by hiding the scar in natural shadows and creases while preventing distortion of neighbouring structures (e.g eyelids, eyebrows, lips). The ultimate reward for Dr.Sikora is making a patient feel comfortable during their procedure.
Dr.Sikora completed medical school at the University of Alberta in 2010. Following this she completed Plastic Surgery training at the University of British Columbia in 2015. This was followed by a 1 year fellowship in Melbourne, Australia. She started her Career in Kelowna in 2016 with a focus on cancer reconstruction, upper limb and facial trauma/reconstruction and aesthetic surgery.
Dr.Sikora continues to teach medical students and residents at Kelowna General Hospital as a clinical professor with the University of British Columbia. Research has enabled her to present at many regional, national and international conferences. She is passionate about international medicine and has done multiple missions around the globe where her goal is to treat patients with traumatic and congenital deformities, and to provide skills, education and resources that are self sustainable.
Dr.Sikora has seen the immense need for skin cancer prevention and treatment in the Okanagan. Dr.Ben and Lize Wiese have gone above and beyond to provide this service and Dr.Sikora is thrilled to join their team as a reconstructive surgeon.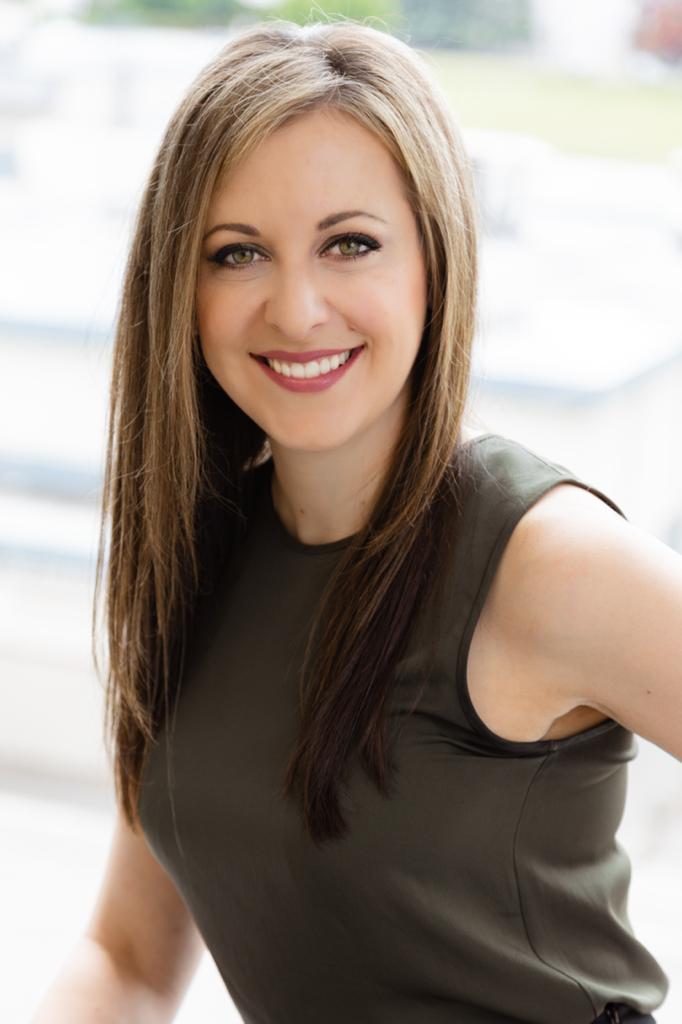 Lianne Wallace
Registered Nurse
Lianne is a Registered Nurse that joined our team in spring 2020. She loves being a nurse and is passionate and dedicated to helping others. She is fluent in both French and English, was raised in a small town in Manitoba, and moved to Kelowna in 2014. During her free time, she enjoys spending time with her family and friends, and exploring the outdoors with her Goldendoodle, Finn.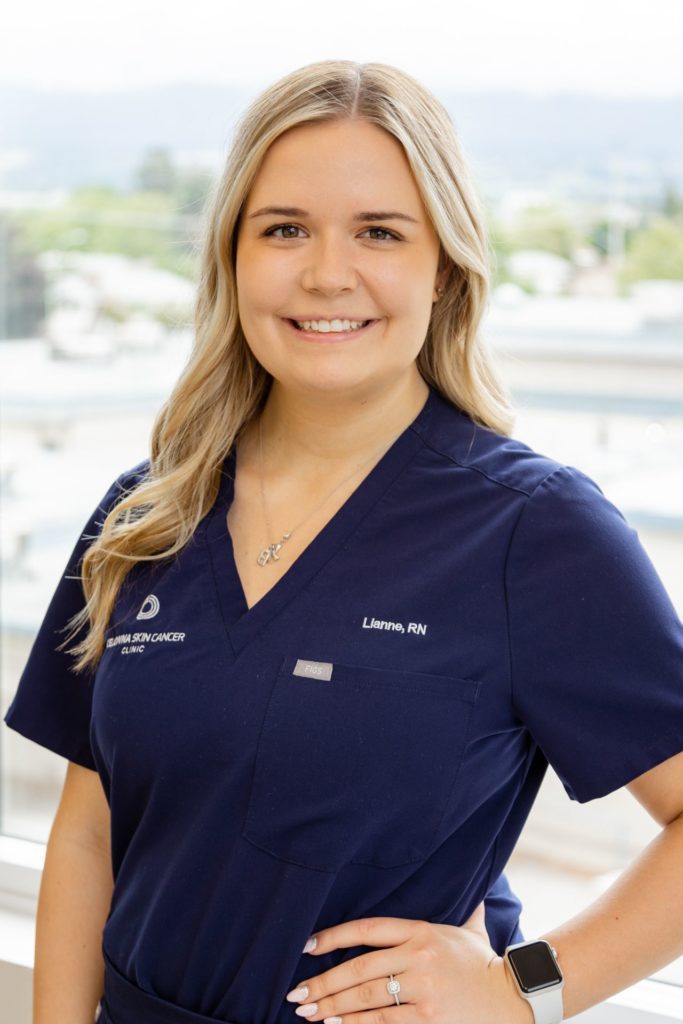 Montana Brown
LPN
Montana is an LPN, cosmetic injector, and skincare advisor for The Kelowna Skin Cancer Clinic as well as Revive Skincare, the aesthetics side of the practice. Montana joined our team in Summer of 2019, and has been in the medical aesthetics industry for the past 8 years. She is passionate about all aspects of the skin; including educating clients about preventative anti-aging and skin cancer prevention strategies, to help them look and feel their best.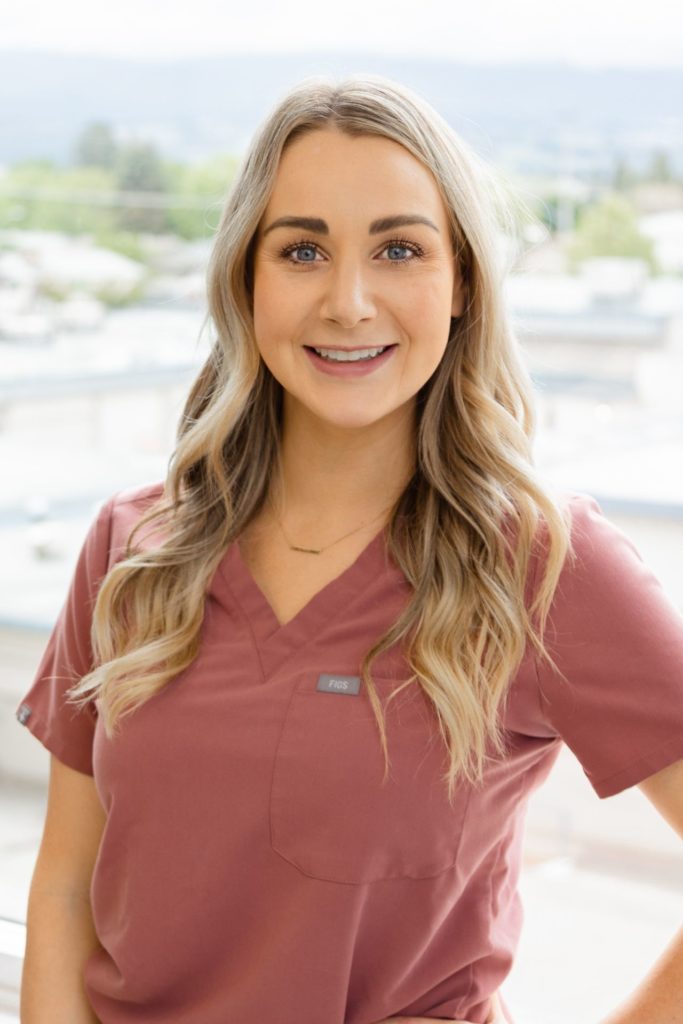 Heather de Lange
LPN
Heather is an LPN who joined our team at the start of 2022. Heather comes with a 10-year background in long-term care and has become a passionate advocate for skin cancer and prevention. Heather is an energetic mom of two boys and enjoys the Okanagan outdoors in her spare time.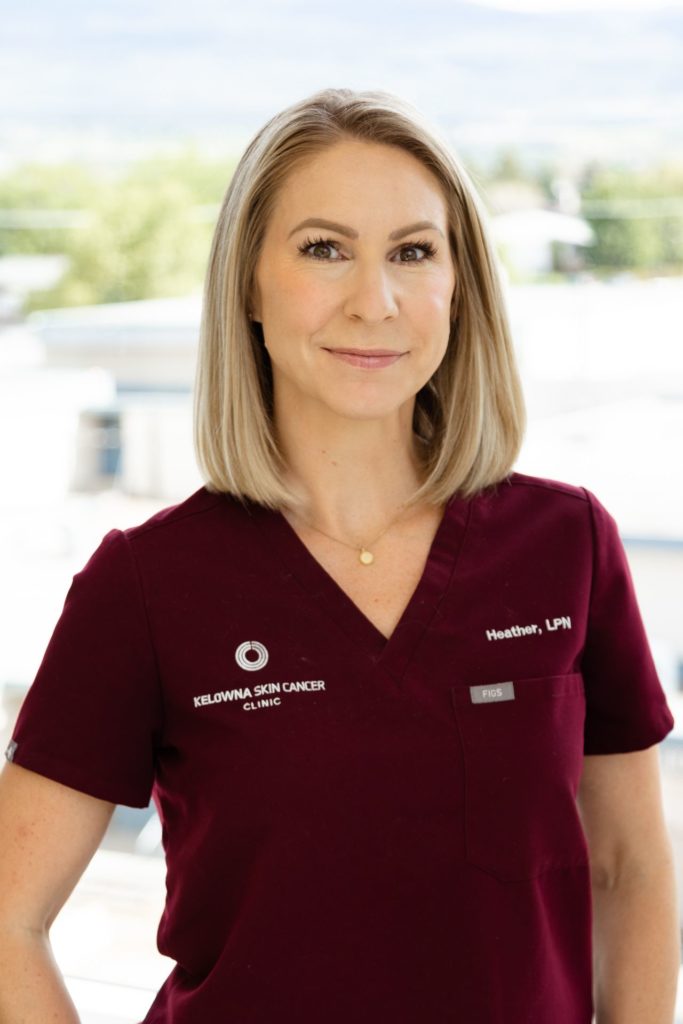 Dori Garvin
MOA
Dori is the MOA at Kelowna Skin Cancer Clinic. She is passionate about her role and loves being an MOA. She enjoys working with the team of doctors and nurses at the clinic, whom she feels is her second family!
She has been an MOA for 22 years and has worked at various medical offices throughout BC.

She moved to Kelowna in 2010 from Quesnel, where she was born and raised.

She loves the Okanagan area and enjoys hiking in her spare time.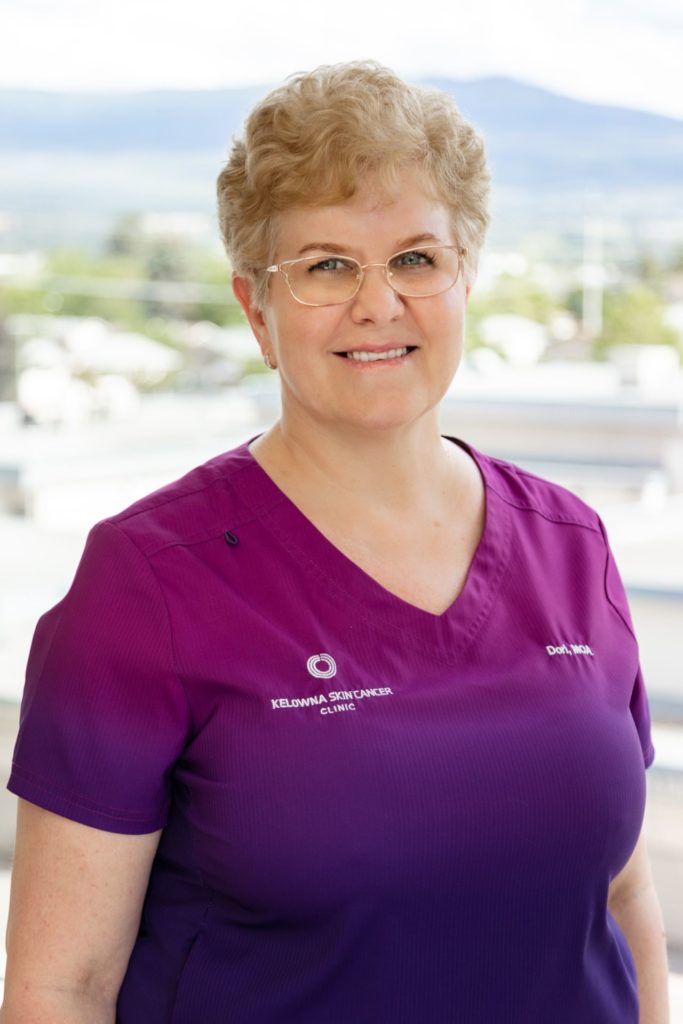 Rosie Tabimina
MOA
Rosie moved from Cebu Philippines to Kelowna and joined the team in February 2022 as an MOA. She has a Nursing degree in the Philippines and is currently an International Student at Okanagan College. She loves going for long walks and discovering new places with her two kids and husband. She enjoys meeting new people and loves working here in the clinic.