DERMOSCOPY
Putting your skin under the lens.
Skin cancer dermoscopy is used to diagnose skin cancer through a tool called a dermatoscope, or a dermoscopy tool. It uses high-quality magnifying lenses (x10) to closely examine the skin's surface. This magnified view of skin lesions helps physicians detect unusual changes at an earlier stage, and it allows them to diagnose melanomas in the early stages of development. This leads to more positive outcomes.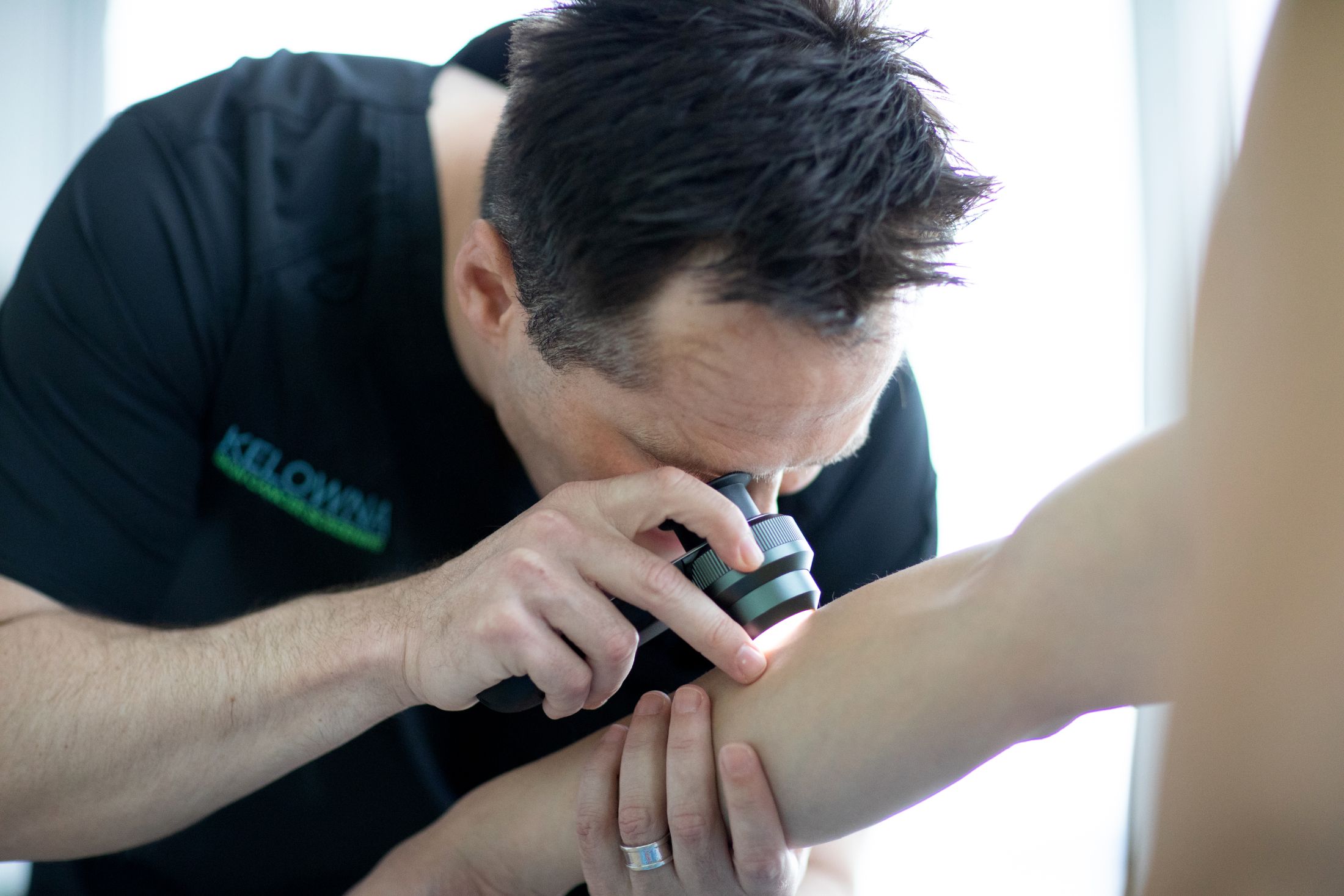 There are two types of dermoscopy.
Non-polarized dermoscopy uses light to illuminate the skin. This helps get accurate dermoscopy images of the affected region.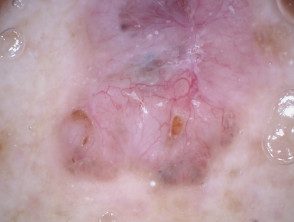 Polarized dermoscopy is used when the dermoscopist wants to have a closer look with less lighting so as to not alter the appearance of the mole. This approach is used when the skin structure shows unusual signs within the deeper layers.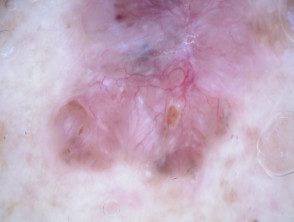 Request an appointment.
Please note that we work on a referral basis only. Contact your family physician or a walk-in clinic to have a referral sent to us. We will then contact you to book an appointment.
Explore other screening tools.
There are multiple screening options available to you. Automated total body mapping uses advanced technology and is a great tool for long-term and complete monitoring of the entire skin and every single mole.