TOPICAL THERAPY
Benefit from the simplicity of a topical cream.
Topical treatment is used to treat non-invasive basal cell carcinomas and squamous cell carcinomas (Bowen's disease) in their early stages. It can also treat precancerous skin growths.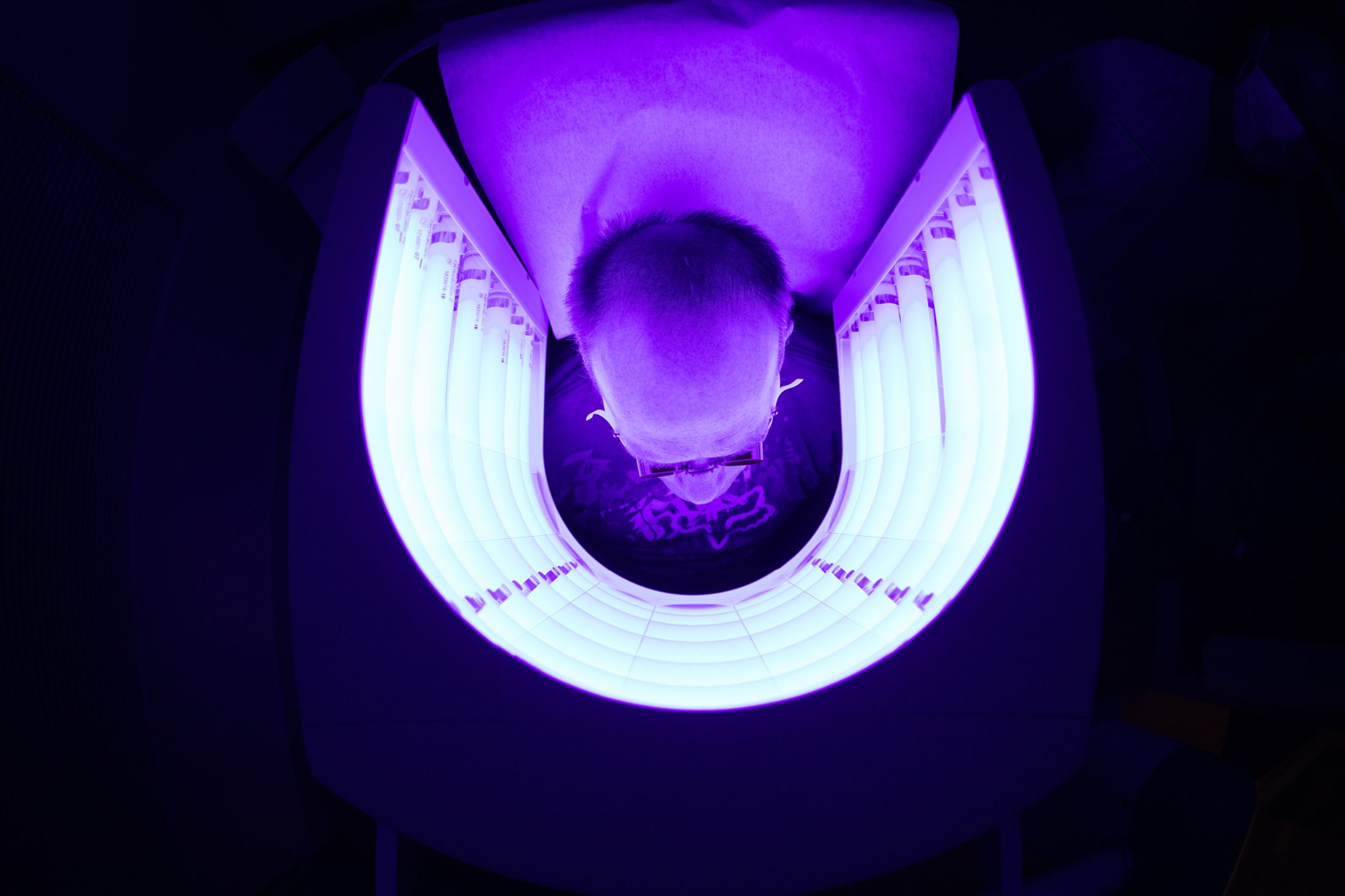 What is topical therapy?
Topical therapy is the application of a chemical ointment that treats cancerous skin cells. In Canada, the most commonly used products are the following:
Fluorouracil, 5-FU, Efudex
Imiquimod, Aldara
Ingenol mebutate, Picato (discontinued)
Photodynamic Therapy:

Methyl aminolevulinate, MAL, Metvix (Red light activation)
5-Aminolevulinic Acid, ALA, Levulan (Blue light activation)
Topical Therapy is a potential treatment for these types of skin cancer:
Superficial and Nodular Basal Cell Carcinoma
Squamous Cell Carcinoma in situ (Bowen's Disease)
Actinic Keratosis (Pre-Cancers)
How topical therapy works.
The Medication
Your physician will select an ointment based on your skin type, condition, and other health concerns. The medication is then applied to the area or field desiring treatment.
Three popular topical creams.
Chemotherapy Cream
(Fluorouracil, 5-FU)

The active ingredient is delivered topically by applying the chemotherapy cream to the area or field desiring treatment. In this manner, many undesirable side effects of systemic chemotherapy can be prevented. Topical chemotherapy is usually used to treat non-invasive basal cell carcinoma or precancerous lesions such as Bowen's disease and actinic keratosis.

This treatment option is very affordable, but the longer treatment period and accompanying side effects make it less desirable.
Photodynamic – Red Light Activated Field Therapy
(Methyl aminolevulinate, brand name Metvix)

Photodynamic therapy is a form of skin cancer treatment that uses photosensitizing agents & light to kill cancerous and precancerous cells. To do so, a topical prescription cream such as Metvix is applied to the skin by a healthcare professional. These medications are highly selective and only respond to precancer and cancer cells. They are applied in treatment cycles. In some cases, patients undergo about 1 to 3 treatment cycles. Others may require a cycle annually or biannually.

Actinic Keratosis Treatment
(Levulan Kerastick)

Levulan is an in-office treatment for actinic keratosis (precancerous cells) with low downtime. The solution is applied to the skin by a qualified healthcare professional. After a specified absorption period, the skin is exposed to blue light for the medication to activate.
The considerations of topical therapy.
This treatment option is relatively simple. However, the process can last several weeks and the harsh side effects can interrupt your regular quality of life.
Explore more treatment options.
At Kelowna Skin Cancer Clinic we offer patients a variety of treatment options. The appropriate  treatment will depend on a number of factors. We'll provide advice to determine the right treatment for you.